The Luxembourg communications represent a milestone in the history of Instrumental Transcommunication. But they have been denied, vilified as fraud and, above all, ignored.
However, the evidence obtained by Maggy and Jules Harsch-Fischbach about survival of physical death is of such importance and magnitude in the field of survival research that misinformed or ill-intentioned parapsychologists, as well as other jealous ITC operators, could not resist accusing them of hoaxing, and on the whole, preferred to ignore their results.
But the truth is that dozens of European figures of prestige and scientific knowledge witnessed, and in some cases were the recipients of those extraordinary communications.  Another ITC operator, the German Adolf Homes, simultaneously received information of great value from the same sources as the Harsch-Fischbach and the so-called cross-correspondences were an almost daily event in Luxembourg and at Homes' in Rivenich in those days.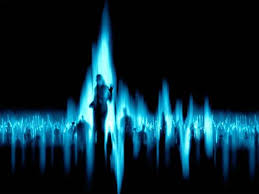 I publish today with great pleasure the account by a well-known and respected Finnish writer and psychical researcher, Irma Weisen, of her visit to Maggy and Jules Harsch-Fischbach in Luxembourg, years ago.
An Unexpected Contact in Luxembourg
Irma Weisen
In an early January  evening in 1992 I found myself in Luxembourg City excitedly searching for the address 'Residence Marie Curie, Louis Pasteur Avenue'. Some time ago I had written to Maggy and Jules Harsch-Fischbach to request an interview in connection with their ITC experiments, and had received the kind answer that I was welcome to visit them as soon as the new laboratory of the Centre d' Etudes de Transcommunication du Luxembourg (CETL) was completed.
I was living in Luxembourg at the time, and had since 1986 been able to follow the development of the Timestream contacts made by Maggy and Jules by reading their publication, ITC Info News, and by attending conferences organized by CETL. As a result I had developed a great respect for their dedicated work.
Maggy and Jules arrived punctually at the agreed time, and we met at the staircase of the Residence Marie Curie. Maggy told me that they had just visited her parents, and that they had received there a 'phone call from their friend at Timestream Station, Swejen Salter, in which they had been told 'Mrs Weisen is coming tonight, and the three of you must do an experiment with Meza 1'.
Meza 1 is an arrangement of electrical devices constructed at the end of 1989 by the German engineer Martin Wenzel and the investigators Jochem Fornoff and Mr. and Mrs Diplik following instructions Maggy and Jules had received from their Timestream contact group.  An experiment had been attempted with this apparatus at the Basle Psi Days (a large international conference in Switzerland devoted to the paranormal) but without success.
In the following years a number of other experiments had been attempted with it, but also without success.
We entered the very well-equipped CETL laboratory, and I saw that the Meza 1 apparatus, with a small radio-television on top, was situated in a corner near the window.  Maggy told me that Swejen Salter had instructed her to tune the radio-television to 92 metres short wave at 18.20 hours and then to seek a space in between broadcast frequencies.  Maggy, Jules and I agreed that if we obtained no results after 10 minutes of trying to make contact, we would regard the experiment as unsuccessful.
Maggy sat down in front of the apparatus and called Swejen Salter by name. I sat about one metre away, while Jules stood with a small audio tape recorder in his hand.  After some minutes of waiting, the unexpected happened. The white noise from the radio-television ceased, and we heard a soft woman's voice, which I understood was speaking personally to me. I was overcome with a strong feeling that the personality of my father was present. His warmth and sentiments, remembered from childhood,  flowed over me, but I tried to gather my concentration and attend to what was being said by the woman.  She spoke beautiful, nearly faultless Finnish (my native language), and I heard her last words 'Kiitoksia paljon' – many thanks – very clearly. After that the same voice spoke in German and asked 'May I speak in German because everyone understands it?' We all understood what she said very clearly. I speak German, but my ear was not experienced enough at listening to paranormal radio voices for me to understand the next sentence, except for 'Vielen dank' – many thanks- at the end.
When the transmission was over, Maggy, Jules and I compared the words we had heard. Jules said that the speaker was Swejen Salter. She had first spoken my name, 'Irma', followed by a word that sounded like 'Kaari' then a word beginning with 'Heim'.  I informed them that 'Kaarina' is my second Christian name, and that my maiden (unmarried) name was 'Heimola'.
The name 'Kaarina' was chosen for me by my father, and he was the only person who sometimes used it to me as a pet name. Maggy and Jules told me that when there are married women present at the experimental sittings, the spirit friends call them by their maiden names, which have  been told to the spirits by the sitter's deceased parents. The Finnish words spoken by Swejen Salter meant 'Thank you for the relevant article you have published.  Many thanks'. She had then repeated the same message in German.  I presumed that she was referring to the last article I had written for the Finnish 'Ultra-Magazine'.
After Swejen Salter we also heard The Technician speak, and it was very moving to hear his metallic voice. Jules informed me that he said 'This contact was made possible by the Finnish Information Officer, Bengt Anttonen.
In subsequent years the friends at Timestream have sent me further short messages through Maggy and Jules' computer, including an invitation to an INIT Conference in Germany. The communicators always refer to me by both my Christian names, 'Irma Kaarina'. When I gave some lectures on ITC in Rovaniemi, Kemi and Oulu in northern Finnland in the winter of 1997, Maggy and Jules received a computer message from Swejen Salter and Bengt Anttonen for me which said 'Thank you for work well done'. In 2000 I was told that Bengt Anttonen had tried to contact Maggy and Jules in Swedish (the second official language in Finland).
I have also been informed that two further successful contacts were received through Meza 1 after my visit, but that subsequently, no more messages have come through the apparatus.
Source: https://nexusnewsfeed.com/article/consciousness/anomalous-electronic-voices