Proposed changes to Australia's official secrecy laws a threat to democracy, say human rights and media organisations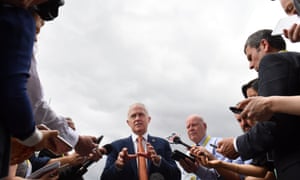 Government whistleblowers and journalists who report on leaked information could face 20 years' imprisonment if changes to Australia's official secrecy laws pass parliament.
The overhauled offence provisions, introduced to the House of Representatives in December just hours after marriage equality became law, form part of the Coalition government's broader crackdown on treason, espionage and foreign interference. If passed, the reform will increase tenfold the maximum penalties for anyone communicating information potentially harmful to the national interest, where that information is obtained via a government official without authorisation.
"This is 'creeping Stalinism,'" said Ethicos Group specialist Howard Whitton, who has advised governments and the United Nations ethics office on whistleblower policy. "The absolute protection of principled disclosure of wrongdoing – unfettered by government – must be preserved, or Australia will become a laughing stock internationally."
Despite the draconian nature of such wartime provisions, that legislation has remained law in Australia over the following century with only minimal amendment. In 2008, the Rudd government asked the Australian Law Reform Commission to hold an inquiry, which resulted in modest reform proposals in its report Secrecy Laws and Open Government in Australia.
"Reform of Australia's secrecy laws is long overdue," said Hugh de Kretser, executive director of the Human Rights Law Centre. "After a careful and comprehensive review, the ALRC concluded that our secrecy laws were excessive and needed to be better targeted to protect legitimate government interests. Instead of acting on the ALRC's recommendations, the Abbott government intensified our secrecy laws with the introduction of the Australian Border Force secrecy provisions and expansive Asio secrecy laws."
That trend looks set to continue. The proposed legislation criminalises communicating or otherwise dealing with information where that information was obtained by a public servant and is "inherently harmful" or likely to harm "Australia's interests". The former is defined as including any information produced by a security agency, while the latter includes prejudicing Australia's international relations "in any way" or damaging relations between the federal government and a state.
"These broad definitions, coupled with penalties of up to 20 years in prison, raise serious risks of stifling the free flow of information and leaving Australian people ignorant of important matters in the public interest," de Kretser said. "Open government is a foundational principle of democracy. Australians have a right to know what their government does in their name. Of course, some information must remain secret to protect our security and national interests. But these proposed laws have not got the balance right."
The new provisions are primarily directed at commonwealth officers, defined to include current and former public servants, contractors, defence force personnel and employees of businesses who provide services to the federal government. But the expansive wording of the offences means any person who comes into contact with information obtained by a commonwealth officer could fall within the legislation's scope.
These aggravation provisions appear intentionally designed to target Edward Snowden-type leakers. The bill's explanatory memorandum even provides an example strikingly similar to the Snowden case, a contractor who leaked extensive American intelligence information to the Guardian and other publications. "Person A is employed as an IT systems administrator at a commonwealth government intelligence agency," the explanatory memorandum hypothesised. "Throughout his employment Person A copied 1,000 electronic files from the agency's internal holdings to a personal hard drive … Person A publishes all 1,000 documents on the internet."
This impetus for the new offences mirrors that of stalled attempts to reform official secrecy laws in the UK, which were described last year by Open Rights Group chief executive Jim Killock as "a full-front attack … squarely aimed at the Guardian and Edward Snowden."
"The suggested changes take the wrong lessons from the Snowden and other revelations, and ignore the reality of the connected, global information environment in which we now live," said Gill Phillips, director of editorial legal services at Guardian News and Media. "If public interest journalism is made harder or even criminalised, there is a real risk that whistleblowers will bypass responsible journalists altogether, and simply anonymously self-publish data leaks online, without any accountability."
"The explanatory memorandum states that journalist protections are lost if they are not engaged in what is deemed to be 'fair and accurate reporting' and in circumstances where it is alleged their reporting is 'distorted,'" he said. "The protection is entirely unavailable if the subject matter is said to not be in the public interest. This is a very broad term.
"A further issue is the definition of 'journalist' used in the bill. The MEAA acknowledges that this definition covers journalists not regularly employed in a professional capacity and may include a person who self-publishes news or news analysis, but anchoring the definition of journalists to the dictionary meaning could well prove a mistake down the track and lead to legitimate coverage being excluded from the bill's modest protections."
The proposed legislation additionally provides that the public interest test will not be met where the information concerns the identify of intelligence officers, or if the journalist's conduct could endanger public health or safety. The draft statute is also ambiguous about the legal test to be applied: whether the reporting must objectively be in the public interest or whether it is sufficient for the journalist to reasonably believe it to be so.
Public servant whistleblowers will not enjoy the benefit of a public interest defence. While the offences are not applicable where the information is disclosed through appropriate channels via the Public Interest Disclosure Act, the federal whistleblower protection scheme, that law has often been criticised as ineffective and is awaiting reform.
The approach taken in the proposed reform, according to Murphy, "ignores the inherent weaknesses of these laws to protect complainants and preserve their rights. These changes represent a substantial threat to whistleblowers and journalists who seek to publish critical public information. Whistleblowers in Australia get punished; it is as simple as that. Laws like these create further disincentives for people who witness wrongdoing and corruption to air their concerns."
"This is a corruption issue, not a free speech issue," added Whitton. "Australia is at serious risk of state capture if whistleblowers are not protected."
A spokesperson for the Attorney General's Department said: "The government is committed to striking the right balance between openness and transparency in government and the legitimate need to protect some commonwealth information.
"Protecting Australia from espionage and foreign interference relies heavily on having strong protections for our information, especially where disclosure causes harm to an essential public interest. The unauthorised disclosure or use of certain information can prejudice national security and defence, or our relationships with other countries, and as such criminal offences are necessary to deter such disclosures and punish them if they do occur."
The Commonwealth Ombudsman's office said: "Given that unauthorised disclosures do not receive protection for disclosers, the ombudsman encourages public officials to make their disclosures in accordance with the Public Interest Disclosure Act."
The Australian Public Service Commissioner John Lloyd declined to respond to stakeholder criticism of the proposed law. The Parliamentary Joint Committee on Intelligence and Security is accepting submissions on the proposed legislation until 22 January.
Source: https://www.theguardian.com/australia-news/2018/jan/11/creeping-stalinism-secrecy-law-could-imprison-whistleblowers-and-journalists