Podcast: Play in new window | Download
Subscribe: Apple Podcasts | Android | Email | RSS
EYE ON OZ WITH ADAM AND DONNA "EP 88" FLOOD OF CONSCIOUSNESS
I plugin with, Donna Koscica for our podcast shows called, "EYE ON OZ" to cover current Alternative news that mostly focuses on Australia. 
Donna is back on the podcast with me tonight 11/03/2023 to cover the aftermath of the incredible storms and floods in her area of the north coast and how the communities are coming together after being largely abandoned by Government. 
Email Donna: donna.koscica@gmail.com
Donna's Bitchute Channel VAXXTERMINATION IN PROGRESS
Telegram @vaxxtermination1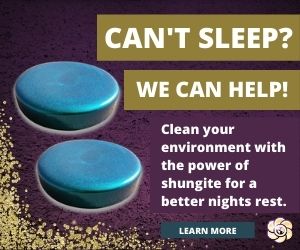 Many people have problems sleeping because of the electronic pollution that is in the environment coming from things like the WIFI in your home, the television, cell phones and towers. These sleeping pods are made with shungite, which will provide a shield of emf protection around your body that will allow you to sleep while blocking out the electronic pollution in the environment. With a good night's rest you can think more clearly, have more energy and strengthen your immune system. Learn more about how this natural technology works and start sleeping better and feeling better today!