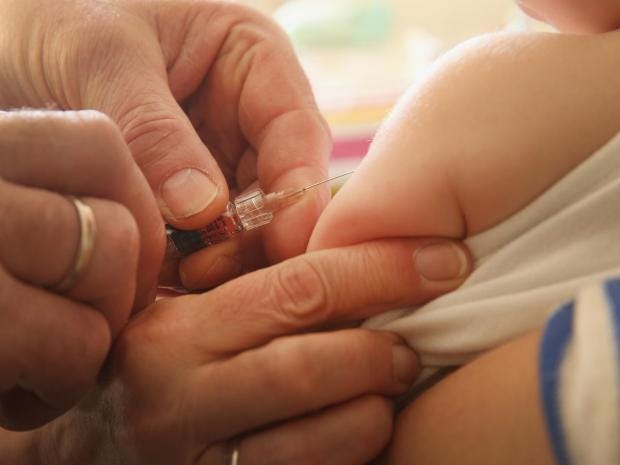 Italy is set to ban non-vaccinated children from starting state schools "by the end of next week", according to the country's health minister.
Beatrice Lorenzin said on Friday she had presented a white paper on the issue to the cabinet and that it would be passed by decree in the next week.
Revealing the plan, Ms Lorenzin said the fall in vaccinations across Italy was "an emergency generated by fake news".
Cases of measles rose more than fivefold across Italy in April compared to the same month last year, according to National Health Institute figures.
Health authorities issued repeated warnings over a rise of infectious diseases in the country, as a movement against vaccinations grew.
She said: "We will work together to create a concrete way of making vaccines obligatory without infringing upon the right to education".
Italy's anti-establishment Five Star Movement has been criticised for its anti-vaccine rhetoric.
 Claims of a link between the combined measles, mumps and rubella (MMR) vaccine, which have proved to be false, took deep root in Italy.
In 2012, a court in Rimini awarded damages to the family of a boy with autism, who claimed his condition had been caused by the vaccine. Three years later, the decision was overturned on appeal.
Source: http://www.independent.co.uk/news/world/europe/italy-vaccinations-school-children-compulsory-government-legislation-health-injections-a7736086.html
About The Crazz Files
The crazz files is an independent Australian alternative media website.