Leading neuroscientist explains how the brain hallucinates reality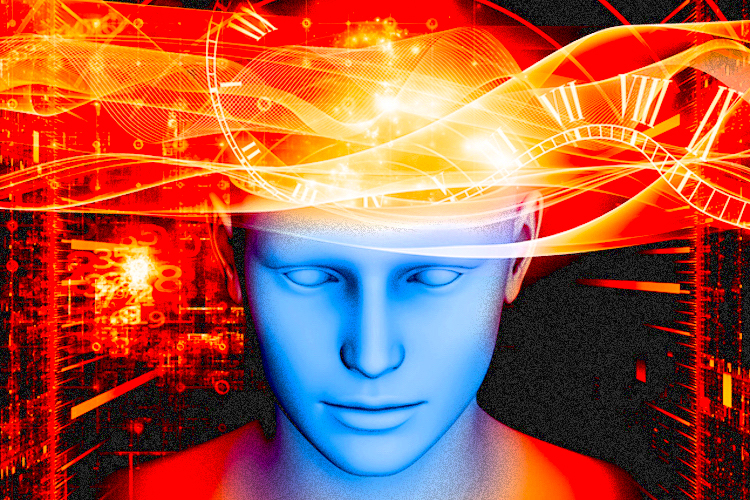 In a recent Ted Talk, neuroscientist Anil Seth revealed irrefutable proof that conscious reality is not shaped by the world around us. In fact, quite the opposite is true. Our brain hallucinates our reality into being. It uses past experiences and sensory data to make a series of predictions about the outside world. Through this process, it generates the world.
The world we experience comes as much, if not more, from the inside out as from the outside in. ~ Anil Seth, Professor of Cognitive and Computational Neuroscience at the University of Sussex, United Kingdom
The Brain Creates Conscious Reality
Backed by various scientific experiments, Seth explains the process in which the brain creates what we perceive as our conscious reality. The brain uses sensory information in the world to help it form its best predictions about what is possible. Additionally, it assimilates our experiences of the physical body and applies that to our perception of the self. All of these experiences are further shaped by the biological functions that keep us alive.
Seth explains:
What we consciously see depends on the brain's guess of what's out there. Our experienced world comes from the inside out not just the outside in. This applies to our experiences of what is and what is not our body. These self-related predictions depend critically on sensory signals coming from deep inside the body.
Seth believes that once the brain has made its predictions, it hallucinates an experience that we perceive as reality. Thus, in a sense, we are predicting ourselves and our world into existence in real-time.
Do We Have the Power to Change Reality?
Many believe that we have the power to shape reality. This is exactly what Seth is also saying – the brain creates, aka hallucinates, our conscious reality. Unfortunately, most people take their reality for granted. We often believe that the world is what it is, and that we are just a tiny spec in a much bigger organism. We call this organism life, society, humanity, existence, etc.
Whatever nomenclature we choose, this bigger organism is actually a figment of our collective consciousness. A hallucination, per say, that we have all agreed on for thousands of years. And since we've agreed upon it, we call it reality.
Consciousness and its influence over reality remain a great mystery of modern science. We have yet to apprehend the full inner workings of the mind and its power over the human experience. One thing neuroscientists, such as Anil Seth, are starting to reveal is that life is not a random assembly of matter that sometimes produces a body and a conscious mind. On the contrary, it is the conscious mind and our conscious experiences that create and organize the world into being.
With a greater sense of understanding, comes a greater sense of wonder and a greater realization that we are a part of and not apart from the rest of nature. ~ Anil Seth
Final Thoughts
Let's be honest. The idea that we can shape reality can be very exciting, but the concept may also seem completely implausible. Many of us feel like we're the product of our parents, society and culture, barely in control of our own lives. Yet, the reality is that this is just what we've been programmed to believe. Not only programmed by culture and media, but programmed on a cellular level through our human ancestry.
For many of us, just entertaining the possibility of creating our own reality may be enough to reshape our perceptions about what is possible. This in itself could motivate you to pursue an ambition or dream you thought unattainable.
Source: https://nexusnewsfeed.com/article/consciousness/leading-neuroscientist-explains-how-the-brain-hallucinates-reality