DHS Awards $20 Million To Program That Flags Americans As Potential "Extremists" For Their Online Speech
The US Department of Homeland Security (DHS) has awarded 34 grants to as many organizations, worth a total of $20 million, whose role will be to undergo training in order to flag potential online "extremist" speech of Americans.
The money will be spent from the Targeted Violence and Terrorism Prevention (TVTP) grant program for fiscal year 2023, while the recipients include police, mental health providers, universities, churches and school districts.
According to DHS, this program (administered by its Center for Prevention Programs and Partnerships, CP3, and for some reason, the Federal Emergency Management Agency, FEMA) is the only federal one of its kind whose goal is "helping local communities develop and strengthen their capabilities in combating targeted violence and terrorism."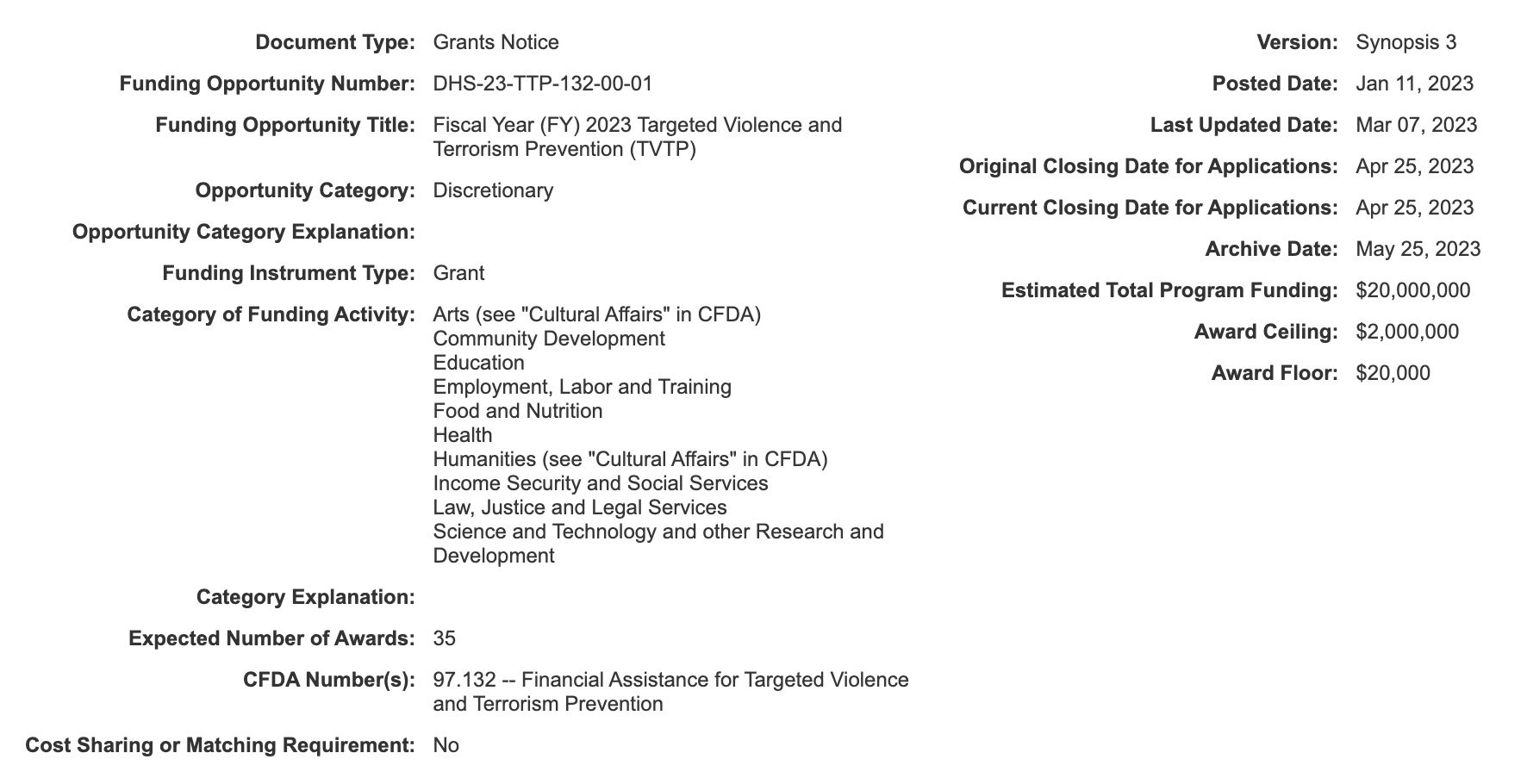 Those given the money from the grants fund are expected to develop prevention programming at the community level that would stop "targeted violence and terrorism," as well as come up with innovative prevention ideas, and "identify prevention best practices that can be replicated in communities nationwide."
In announcing and explaining the need for such spending, DHS Secretary Alejandro Mayorkas cited the Jacksonville shooting. As he remarked while justifying the awarding of grants, the event was racially motivated, and – "[it] made painfully clear, targeted violence and terrorism can impact any community, anywhere."
DHS claims that the "current" environment is one of heightened – and lethal – threat, based on ideology or personal grievances of "lone offenders and small groups."
The DHS announcement came on the anniversary of 9/11, but it showed that the focus is now on Americans rather than some foreign terrorist threat (or even foreign terrorist gangs in the habit of "invading" US soil).
And the way the terrorist threat is defined here looks more like a drive to suppress dissent to dominant narratives pushed by the government and large traditional and social media who work in concert with the federal authorities.
Specifically, what opponents of such policy single out as possible reasons to be branded a violent extremists or (domestic) terrorist could be disagreeing, and expressing that opinion online on anything from Covid, vaccines, gun rights, gender and LGBTQ policies, the war in Ukraine, or immigration.