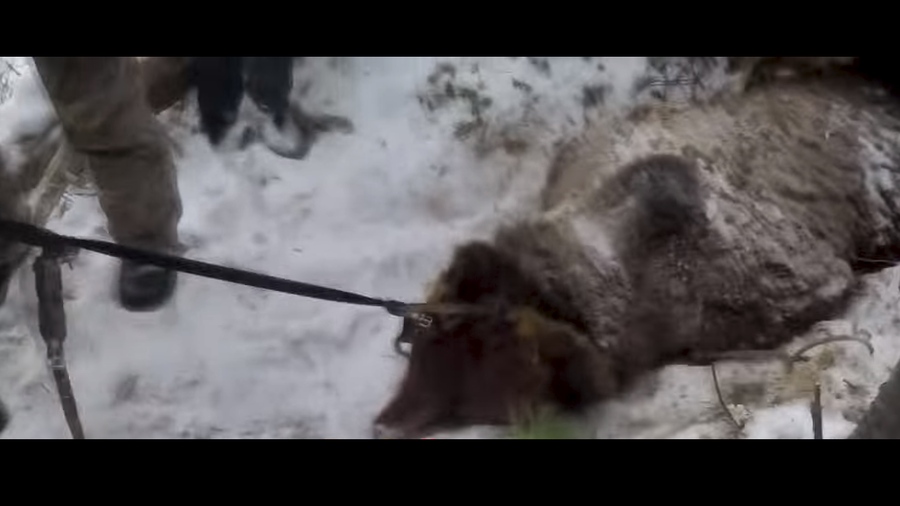 The footage, which dates from November 2016 but was just recently leaked to the public, shows Sergey Levchenko, governor of the Irkutsk Region, taking part in a rather unsportsmanlike hunting party. According to reports, Levchenko shot the bear in the head at close range, while it was sleeping in its winter quarters. The video shows Levchenko and a group of smiling men congratulating each other as they pull the bloodied, dead bear from its den.
Many Russians took offense at the grisly video, sparking a number of colorful, profanity-laced comments directed at the governor.
Chairman of the Duma's Committee on Natural Resources, Property and Land Relations Nikolay Nikolaev has filed a formal complaint to the Prosecutor General's Office and the Ministry of Internal Affairs about the hunting excursion, calling Levchenko's conduct unworthy of a "governor and Siberian."
A spokesperson for the governor told TASS that the hunt was completely legal and that the party had obtained the proper permits to kill the bear.
"We contacted the head of the hunting grounds of this district who told us that the hunt was preceded by appeals from local residents who complained about the bear," the spokesperson said.
Source:https://www.rt.com/news/437605-russian-governor-kills-bear-video/