David Icke fans say his Australian visa application is being deliberately delayed
Icke claims his initial application was rejected in September, and he was forced to submit a second with detailed personal information and character references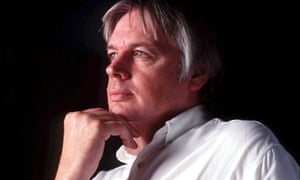 Icke, best known for his theory the world is run by a cabal of giant shape-shifting lizards, posted a video this week claiming his initial visa application was rejected in September, and he had been forced to submit a second, including detailed personal information and character references.
His son, Gareth, also submitted an application in September, and it "came through in seconds", he said.
"They know who I am, they know what I do, that's why they're playing silly buggers," he said.
Among the questions on the second application form were: Have you been charged or indicted for war crimes, crimes against humanity, torture, slavery or any other crime that is otherwise of a serious international concern?
Icke said in the video he answered no, "because I don't work for a government".
A Change.org petition set up on Wednesday to pressure the Australian government has exceeded 1,000 signatures.
Icke visited Australia in 2009 and 2011, and is hoping to give lectures in Melbourne, Sydney and Brisbane as part of his "Worldwide Wake Up" tour.
He said in the video he was asked to sign a form before his 2009 tour agreeing not to "create discord in Australia" or risk being "thrown out of the country and not allowed back in".
The 63-year-old was a professional footballer and TV sport presenter in the UK, before an encounter with a psychic healer in 1990 dramatically altered his world view.In 1991 he held a press conference declaring himself the "Son of the Godhead", a view he expanded upon in a notorious interview on the Terry Wogan show.
Dutch firebrand anti-Muslim politician Geert Wilders accused the government of "an assault of freedom of speech" in October after delays in approving his visa, which was eventually granted.
Others who have recently encountered visa troubles entering Australia include the anti-abortion campaigner Troy Newman and an activist against vaccines, Sherri Tenpenny.
Icke and the immigration department have been contacted for comment.
http://www.theguardian.com/australia-news/2015/dec/17/david-icke-fans-say-his-australian-visa-application-is-being-deliberately-delayed
https://www.davidicke.com/article/355991/why-is-the-australian-government-so-frightened-of-david-icke