Without Big Strong Men, Posie Parker got PULVERISED by Pedo Freaks in Auckland
On Saturday 18 March, radical feminist activist Kellie-Jay Keen-Minshull, also known as Posie Parker, was able to speak for women freely and in safety due mostly to the protectionof NSN activists.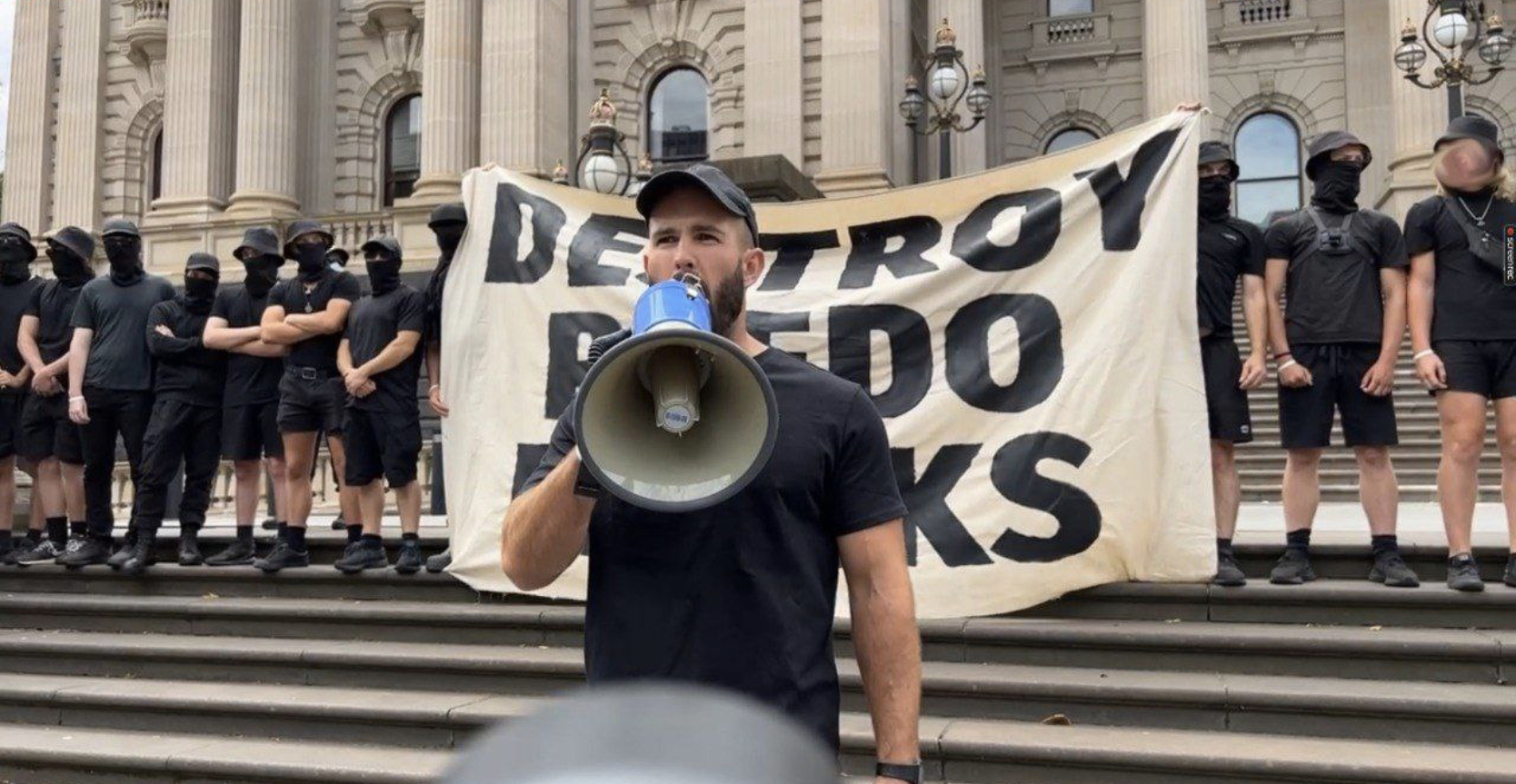 This was despite the presence of hundreds of Antifa and Socialist Alternative terrorists, who quite literally baulked at the sight of 20 men lined up in defiance against their violent and hateful intentions.
Melbourne has become notorious for assaults by extreme far left extremists against anybody who opposes the Globohomo agenda.
Marxist violent extremists openly complained that police prevented them from committing violent extremism against NSN and Parker, and spread dangerous conspiracy theories that the police were working in conjunction with NSN.
In Canberra a few days later, crazy drug addled mostly white Senator Lidia Thorpeattempted to get near to Minshull to yell at her but was stopped in her tracks by some of the bravest police officers in the land. Thus it was remarkable that Minshull was able to leave the country more or less intact.
This weekend in New Zealand was a completely different story. Thousands of ferals attacked Minshull, nearly crushed her and prevented her from speaking:
Controversial pro-woman and anti-transgender campaigner Kellie-Jay Keen-Minshull said she thought she was going to die after she was attacked with tomato sauce and mobbed, forcing to cut her planned rally short.
The biological sex campaigner, who also goes by Posie Parker, staged a rally in Auckland on Saturday on the next leg of her international Let Women Speak tour, which is aimed to support women's rights.
Ms Keen-Minshull attended her organised rally at Auckland's Albert Park, but it was quickly drowned out by LGBTQIA+ protesters.
The British Activist and self-described transphobe had to be led out of the event by a large amount of police.
The 48-year-old said she genuinely feared for her life during the event.
"I genuinely thought if I fell to the floor I would never get up again, my children would lose their mother and my husband would lose his wife," she wrote on Twitter.
"My security saved my life today, no words can express my gratitude."
After being driven away from the rally in the back of a police car, Ms Keen-Minshull hinted she would cancel the planned speaking event in Wellington on Sunday.
A statement from Speak Up For Women later confirmed it would no longer be taking place.
It is noteworthy that Lying Press outlets published photos of Parker being escorted by police.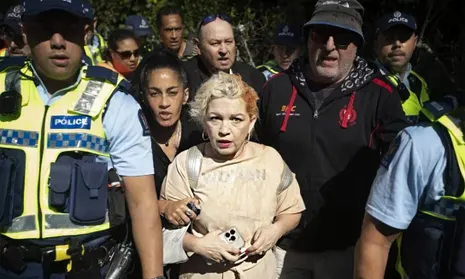 The video below demonstrates that police were nowhere to be seen when it really mattered.
Naturally, there has been no outrage from the Lying Press regarding the politically motivated violence of these violent extremist pedo freak rioters. Contrast this to the meltdown over a bunch of White guys standing up for the right of children to not have pedo freak indoctrination shoved dow their throats in school.
A special investigation by XYZ News has revealed that 6 million articles denouncing Thomas Sewell's men have been written since March 18. Keyword analysis reveals anxieties regarding the presence of "big strong men" (67 times), with calls to "shut it down" appearing 54 times, while journalists admitted to having "wet my pants" 43 times.
You can view XYZ News' data here.
Subscribe to XYZ on Telegram, Bitchute, Twitter and Gab.
Source: https://xyz.net.au/2023/03/without-big-strong-men-posie-parker-got-pulverised-by-pedo-freaks-in-auckland/