Cuck Aussie Cricketers to take the knee and suck black cock at WACCA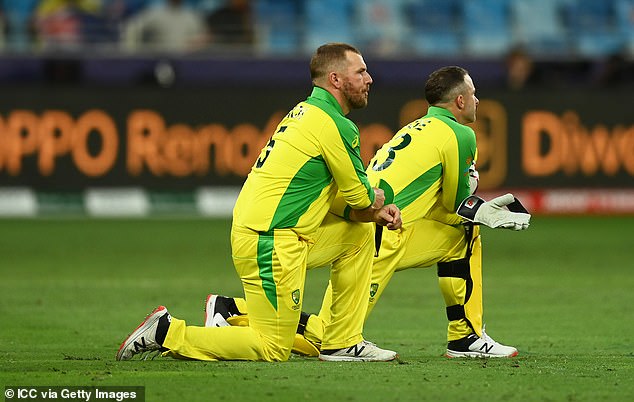 You are not allowed to have anything. No simple, innocent pastime. There is no switching off from woke propaganda.
Ever:
The Australian men's Test side is set to take a knee in support of anti-racism for the first time ever in a home series, which begins in Perth on Wednesday against the West Indies. 
It's just the latest in a series of social, cultural and political causes that the polarising team, led by climate warrior Pat Cummins, has taken up.
Typically, the side has taken a knee when an opponent has done it, in a show of support and respect to their opponents; and given the West Indies have often taken a knee in defiance of racism, the Aussie men will do the same.
It will be the first time an Australian men's Test side will take a knee during a home series.
'We've consulted with the West Indies team, who confirmed they will be taking a knee,' a Cricket Australia spokesperson told The Age.
'As we've done in the West Indies and during the recent warm-up games we will support the West Indies team and take a knee alongside them.'
The publication also revealed that the two teams will take part in a Barefoot Circle, a ceremony taken prior to the series to show respect to Indigenous peoples, and their country, in Australia.
So Cummins thinks the best way to intimidate a black cricket team is to suck their cocks before the match.
I miss the old days.
Anyway, sportsball is fake and gay. We have no option but to separate from this dying culture. We must collectivise and retake our country when it falls to pieces.
Subscribe to XYZ on Telegram, Bitchute, Twitter and Gab.
Source: https://xyz.net.au/2022/11/cuck-aussie-cricketers-to-take-the-knee-and-suck-black-cock-at-wacca/