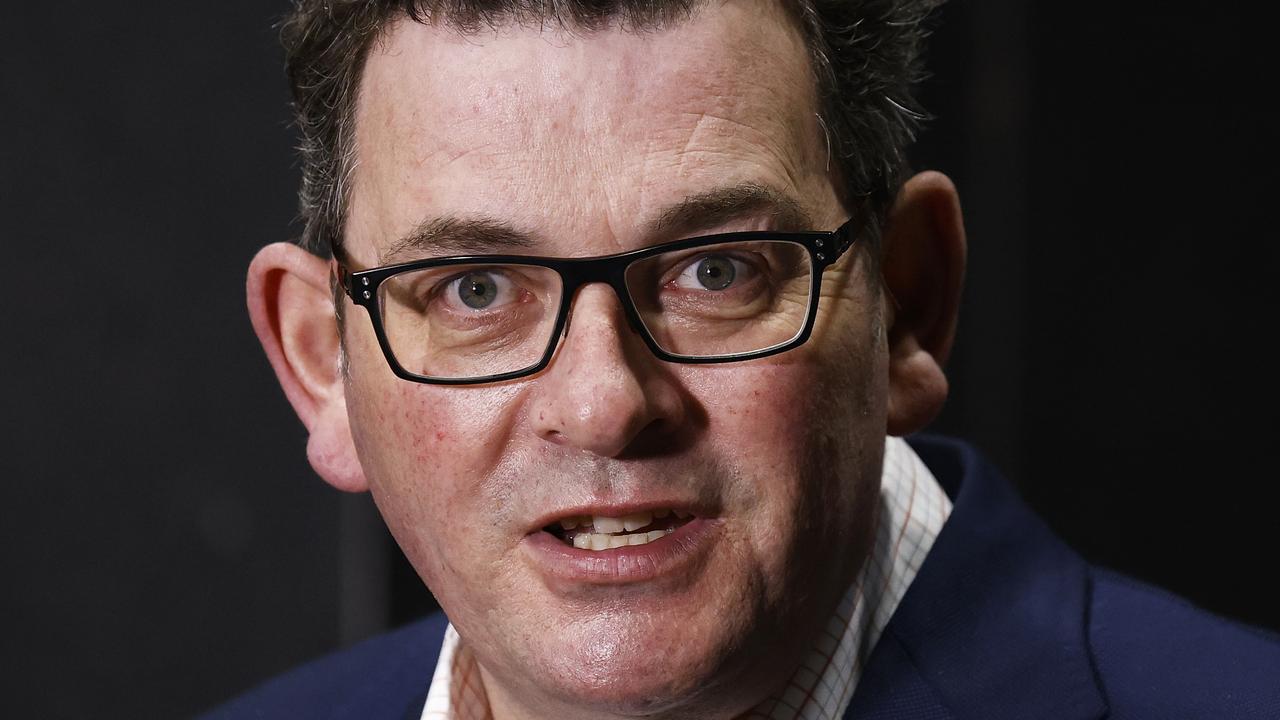 Victorian Premier Daniel Andrews is considering giving "benefits" to fully vaccinated residents in attempts to avoid future lockdowns. Picture: Daniel Pockett/Getty Images
Unvaccinated Victorians could be refused entry into major events – including AFL, NRL, the Boxing Day Test against England and even the Melbourne Cup – as the state tries to avoid future lockdowns.
Victorian Premier Daniel Andrews has suggested giving fully vaccinated people in the state greater freedoms but there is one major catch before he even considers the move.
Premier Daniel Andrews argued if the Australian vaccine rollout was on track, then an "informed discussion" could be had once more Australians were vaccinated.
"It (the vaccine) will be here September, October, November, then I think we can have an informed discussions and say: 'Right, we're at X per cent … here's all the benefits that might flow from that," Mr Andrews said on Tuesday.
"Once we've got many, many more people with the jab, we can then have a discussion about what that might mean for them, freedom of movement, changes that deal with some of the risks we face."
One million doses of Pfizer arrived into Australia on Tuesday with 800,000 doses for New South Wales, 100,000 for Victoria and 100,000 for Western Australia.
The Federal Government is expecting one million doses of the Pfizer jab each week from now until the end of August.
HEALTH AUTHORITIES LARGE CROWD CONCERNS
The government is considering tighter restrictions for those not willing to be vaccinated after a spreading event at the MCG and AAMI Park earlier this month.
Six people became infected after attending the Geelong v Carlton AFL match on July 10.
At least two people caught the infection while queuing for the Wallabies v France Test match on July 13 after an infected person was waiting in line to enter.
Victoria Health said they were looking at all safety measures, including proof of vaccination or negatives tests prior to attending a major event.
Sporting events across the world have been going ahead with strict COVID-safe measures in place to reduce the chance of a super-spreading event.
For example, at the recent Euros tournament, the crowd capacity was reduced, a proof of negative test or full vaccination, temperatures and rapid checks at entry.
While there was a 100 per cent crowd at the US Open, tennis spectators had to be fully vaccinated (with the last jab 14 days prior to the event) or returned a negative test in the last three days and those who were not vaccinated had to wear masks indoors at all times and outdoors if they could not social distance.
Source: https://www.skynews.com.au/australia-news/coronavirus/premier-daniel-andrews-considers-no-vaccine-no-entry-for-major-events-afl-games-in-victoria/news-story/231bc2a99e6ef84a20b78d3b01958990