Dentists, Optometrists, Podiatrists, Veterinarians Can Now Administer COVID-19 Vaccines in the U.S.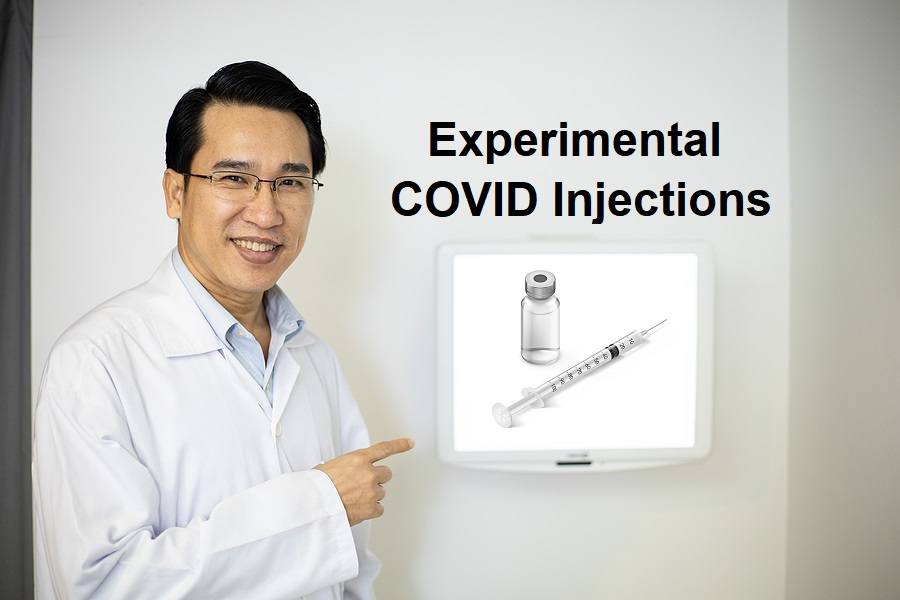 by Rishma Parpia
The Vaccine Reaction
The U.S. Department of Health and Human Services (HHS) has announced that the agency is amending an emergency declaration under the Public Readiness and Emergency Preparedness Act (PREP Act) to authorize additional medical professionals to administer experimental COVID-19 vaccines being distributed under an Emergency Use Authorization (EUA). [1 2]
This announcement was made after President Biden stated that he intends to provide directives to all the states and territories to make all adults over the age of 18 eligible for the experimental COVID-19 vaccines by May 1, 2021. [3]
Acting HHS Secretary Norris Cochran said:
As President Biden said last night, the key to getting us back to our lives is increasing vaccinations, and in order to do that, we need more vaccinators. … As vaccine supply ramps up, we want to be sure communities have the help they need to get shots into arms for anyone in the U.S. who wants to be vaccinated against COVID-19. [4]
Expanding List of Professionals Qualified to Administer COVID-19 Vaccines Under the PREP Act
The expanded COVID-19 vaccine administration workforce includes the following health professionals, who are currently or previously active within the last five years (retired or non-practicing health providers): dentists, emergency medical technicians (EMT), midwives, nurses, optometrists, paramedics, pharmacists, pharmacy interns, pharmacy technicians, physicians, physician assistant, podiatrist, respiratory therapists and veterinarians. [5]
Students are also allowed to administer the COVID-19 vaccine to people if they are studying in the following fields: dental, emergency medical technicians (EMT), medical, midwifery, nursing, optometry, paramedic, pharmacy and pharmacy intern, physician assistant, podiatry, respiratory therapy and veterinary. [6]
The PREP ACT Provides Liability Shield to Everyone Identified as a "Vaccinator"
Individuals, who are identified as vaccinators and meet requirements under the PREP Act declaration and its amendments, are provided a liability shield from lawsuits if a person they give a COVID-19 vaccine dies or is injured, except in the case of gross negligence. [7]
The PREP Act provides broad immunity from civil liability under federal and state laws to those engaged in activities aimed at combatting the COVID-19 pandemic, including administering experimental or licensed COVID-19 vaccines authorized by the U.S. Food and Drug Administration (FDA). These liability protections were given under a declaration issued by the HHS Secretary effective Feb. 4, 2020. [8]
The HHS Secretary's declaration provides that the liability protections are in effect for "Covered Persons" for recommended activities involving "Covered Countermeasures" related to activities authorized in accordance with the public health and medical response of the Authority Having Jurisdiction, including administering "Covered Countermeasures" following a Declaration of Emergency.9 Experimental COVID-19 vaccines that are administered under an Emergency Use Authorization (EUA) or are officially licensed by the FDA are categorized as "Covered Countermeasures". [10]
"Covered Persons" include, among others, licensed health professionals authorized under state law to administer "Covered Countermeasures," and individuals who are not currently authorized under state law to administer "Covered Countermeasures," but who are expressly identified by HHS in a PREP Act declaration, and authorized in accordance with the public health and medical emergency response. [11]
American Dental Association Says Dentists Have Knowledge and Skills to Administer Vaccines
Currently, twenty-eight states have already given dentists the green light to administer experimental COVID-19 vaccines being distributed under an EUA during the declared COVID pandemic public health emergency. The federal declaration allows licensed dentists throughout the country to vaccinate the public against COVID-19, regardless of state laws that prohibit dentists from giving other vaccines. [12]
American Dental Association President Daniel J. Klemmedson, DDS, MD and Executive Director Kathleen T. O'Loughlin said:
Dentists already have the requisite knowledge and skills to administer vaccines and observe side effects—and many do so on a daily basis.

Dentists are well educated in human anatomy, physiology, and pathophysiology, and are trained to administer intra-oral local anesthesia.

It is arguably more difficult to administer an inferior alveolar nerve block inside the oral cavity than to vaccinate an exposed arm and manage any side effects. [13]
Dentists Believe Their Relationships With Patients Will Assist in Tackling Vaccine Hesitancy
Dentists believe that their personal relationships with their patients will be a key factor in convincing patients to get the experimental COVID-19 vaccines. Some dentists say that patients see them more often than their primary care physician, which would mean they can vaccinate more people. [14]
Jessica Gruber, DDS, a dentist who works in Germantown, Wisconsin, says her 100-year-old family practice's reputation among its longstanding patients could help tackle vaccine hesitancy. She says:
A lot of people see a dentist and stick with them for years and years and years. Having health care providers that have that strong foundation with their patients could be beneficial toward convincing people that this is something that is good. [15]
Read the full article at The Vaccine Reaction.
Source: https://healthimpactnews.com/2021/dentists-optometrists-podiatrists-can-now-administer-covid-19-vaccines-in-the-u-s/
References
1 Higgins-Dunn N. Dentists, veterinarians and med students authorized to administer Covid shots as Biden expands vaccine program. CNBC Mar. 12, 2021.
2 U.S. Food and Drug Administration. Emergency Use Authorization for Vaccines Explained. Nov. 20, 2020.
3 Ibid.
4 U.S. Department of Health and Human Services. Biden Administration Takes Action Through HHS to Increase Number of Vaccinators. Mar. 12, 2021.
5 HHS. Requirements for Joining the Expanded COVID-19 Vaccine Workforce. PHE.gov Mar.12, 2021.
6 Ibid.
7 KTVZ News. Oregon dentists, midwives, optometrists, veterinarians can now give COVID vaccine. Mar. 23, 2021.
8 Oregon Health Authority. PREP Act Authorization for the Administration of COVID-19 Vaccines. Mar. 22, 2021.
9 Ibid.
10 Ibid.
11 Ibid.
12 American Dental Association. Dentists, dental students among providers now authorized to administer COVID-19 vaccine nationwide. Ada.org Mar. 12, 2021.
13 Ibid.
14 Bomey N. Would you get a COVID-19 vaccine from your dentist? 'Drillers and fillers' fight pandemic. USA Today Mar. 25, 2021.
15 Ibid.