"PODCAST" Fires, Flu And Surveillance With Adam
Podcast: Play in new window | Download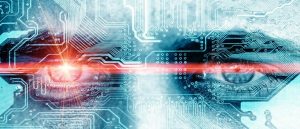 Howdy, Members. Join Adam for the Crazz Files Podcast 07/02/20 to break down all the latest news and events.
On tonights podcast i continue to break down the corona virus and the current climate of fear being pumped out through the system. I take a look at the recent fires in Australia, Australia's smart city plans, corona virus and how this all just keeps connecting. 
Please leave any links, comments or questions in the members chat room or in the podcast comments & feel free to contact me anytime at [email protected] 
Have any links or info you want to share or would like me to post? email them through. 
Show Links:
https://www.theguardian.com/world/2020/feb/06/coronavirus-cruise-ship-tokyo-diamond-princess-life-passengers
https://tottnews.com/2020/02/06/australian-smart-cities-progress/
https://blog.nomorefakenews.com
https://tottnews.com/2015/05/14/new-law-forced-vaccinations-australia/
Adam The Crazz Files