44,000 die after ineffective flu vaccine causes the number of excess winter deaths to TRIPLE – the highest level this century.
'Last winter wasn't particularly cold in terms of average temperatures but we do know that there was slightly more flu circulating than usual and the peak was slightly earlier so it lasted longer,' she said.
'The deaths would have been worse had it been colder.'
Scientists blamed the mutation of the virus which meant it did not match the vaccine, which was only developed the year before.
The flu jab was so ineffective last year it initially protected just three per cent of patients but increased to 34 per cent by the end of the season, revised figures in September show.
Although it is never totally effective, it usually protects around 60 per cent of patients.
Read More Here:http://www.dailymail.co.uk/health/article-3333266/Ineffective-flu-vaccine-causes-number-excess-winter-deaths-TRIPLE-year.html
There were an estimated 43,900 excess winter deaths in England and Wales in 2014-15, a 15-year high attributed partly to the lack of effectiveness of last year's flu vaccine.
The Office for National Statistics (ONS) figures show that the number of excess winter deaths was 151% higher than in 2013-14, representing the biggest yearly increase since records began.
The excess winter mortality measure compares the number of deaths in December to March with those in the rest of the year.
The average temperature last winter was 4.8C – 1.4C lower than in 2014-15 – but there have been lower averages in five out of the past 10 years.
Claudia Wells, at the ONS, said the rise in deaths could be attributed to problems with the flu vaccine last year, which were caused by a mismatch between the strain used to make the vaccine and that which emerged as the main threat.
"What we saw is at the beginning of the winter, the flu vaccine was quoted to have quite a low effectiveness, between 3% or 4%. By the end of the period it was quoted at 34% but that is still below what we would expect, which is at least 50% effectiveness.
Read More Here: http://www.theguardian.com/society/2015/nov/25/excess-winter-deaths-rose-more-than-150-43900-2014
Flu Flop: Another Year of Dangerous CDC Lies
Despite the fact that last year's (2014 to 2015) flu vaccine was a major flop with an abysmal 18 percent effectiveness rate, the US Centers for Disease Control and Prevention (CDC) publicly expressed unreserved confidence in this year's (2015-2016) vaccine.
In September 2015, CDC Director Tom Frieden said in a news conference, "Get vaccinated … That's the best way to protect yourself, your family and your community against flu."1
A CDC analysis also was used to reassure the public that the most common strains of influenza virus circulating in the US and in other regions match the strains included in this year's vaccine.2,3
That was in August 2015 and the "get vaccinated" advertisements have been out in full force – at airports, grocery stores, subways and more – telling Americans that the best way to prevent influenza and stay well during the flu season is by getting a flu shot.
It remains to be seen how effective (or ineffective) this year's flu vaccine will be, but in the meantime research has shown that much remains to be understood about the potential negative effects of frequent vaccination on human health.
Read More Here: http://articles.mercola.com/sites/articles/archive/2015/12/01/another-flu-vaccine-flop.aspx
ANOTHER Epic Fail for Influenza Vaccine
In the past three flu seasons, the CDC has claimed the flu vaccine's overall effectiveness clocked in at between 47 and 62 percent3 while some experts have measured it at 0 to 7 percent.4 Other studies suggest that when children get a flu shot every year it can interfere with healthy immune responses and make them more likely to get influenza in certain flu seasons. Independent medical literature reviews document that flu shots don't really prevent influenza or complications of influenza7 8 or influenza-like-illness (ILI) associated with other types of viruses that cause about 80% of all respiratory or gastrointestinal infections during any given flu season. A car in which seatbelts and brakes only worked at best half the time is not a car Americans would choose to buy or drive. Car manufacturers profiting from selling that kind of defective product would be sued in civil court and rightly so.
Read More Here: http://www.nvic.org/nvic-vaccine-news/january-2015/another-epic-fail-for-influenza-vaccine.aspx
Flu shot linked to higher incidence of flu in pandemic year
A strange vaccine-related phenomenon spotted at the start of the 2009 flu pandemic may well have been real, a new study suggests.
Canadian researchers noticed in the early weeks of the pandemic that people who got a flu shot for the 2008-2009 winter seemed to be more likely to get infected with the pandemic virus than people who hadn't received a flu shot.
Five studies done in several provinces showed the same puzzling and unsettling results. But initially, research outside Canada did not, and the effect was dismissed as "the Canadian problem."
News of the unexpected findings broke at a time when countries in North America and parts of Europe were getting ready to start vaccinating their populations against the pandemic virus.
Some jurisdictions were also trying to figure out whether to offer the seasonal flu vaccine they had purchased — similar to the 2008-2009 shot — along with the pandemic vaccine, in case the seasonal flu viruses continued to circulate. Quebec opted not to offer the seasonal vaccine because of the concerns raised by the studies.
Read More Here; http://www.cbc.ca/news/health/flu-shot-linked-to-higher-incidence-of-flu-in-pandemic-year-1.1287363
Will This Year's Flu Vaccine Be Another Colossal Failure?
It's fall, and health officials are beginning their yearly push to convince Americans to get the latest version of the flu shot.
Last year's vaccine was a tremendous dud — a new strain of H3N2 influenza emerged after the vaccine was formulated, and the shot was a poor match. Even the Centers for Disease Control and Prevention (CDC) admitted it did little to protect against flu.
This year's vaccine has been designed to protect against the new H3N2 strain, and the CDC hopes it will be a good match for this year's virus, although the agency admitted in a recent advisory that it's impossible to predict the upcoming flu season.
Should you get the new vaccine? The CDC says "yes," and CDC Director Tom Frieden, M.D., got his yearly shot during a news conference meant to convince others to follow suit.
Not so fast, says holistic family physician David Brownstein, M.D. "In the past, the flu vaccine hasn't worked for most of us, and there's no indication that it will this year," he tells Newsmax Health.
"The flu vaccine has been around for over 30 years, and there is not one single study showing that any flu vaccine has helped prevent the flu in the majority who receive it," says Dr. Brownstein,
Read More Here; http://www.newsmax.com/Health/Headline/flu-shot-failure-David-Brownstein/2015/09/23/id/692861/
Vaccines may have increased swine flu risk
There is renewed controversy surrounding influenza vaccines, with some studies showing people immunised against the seasonal flu might have been at greater risk during the swine flu outbreak.
Infectious diseases expert Professor Peter Collignon has called for a review of Australia's flu vaccine policy in light of the new research, but the Federal Government has defended its vaccination program.
Immunisation can be a sensitive issue, particularly when it comes to adverse effects in children.
Professor Collignon from the Australian National University (ANU) says the new research will only heighten sensitivities.
"What was a bit surprising when we looked at some of the data from Canada and Hong Kong in the last year is that people who have been vaccinated in 2008 with the seasonal or ordinary vaccine seemed to have twice the risk of getting swine flu compared to the people who hadn't received that vaccine," he said.
Read More Here: http://www.abc.net.au/news/2011-03-04/vaccines-may-have-increased-swine-flu-risk/1967508
UK government admits swine flu vaccine causes brain damage, awards compensation to 60 families

As advocates for mandatory vaccination spread propaganda across the United States, the British government is dealing with the fallout of a faulty swine flu vaccine that has caused numerous cases of brain damage in children.
As reported by the International Business Times, the UK government is financially compensating at least 60 families in a multi-million-pound settlement that is likely to grow as more patients suffer physical harm from the vaccine.
"The government is expected to receive a bill of approximately £60 million [$90.1 million], with each of the 60 victims expected to receive about £1 million [$1.5 million] each," IBT reported.
Following an outbreak of swine flu in 2009, some 60 million people received vaccines, most of them children. Health officials investigating the subsequent illnesses found that the vaccine, Pandemrix, can cause narcolepsy and cataplexy in about one in 16,000 people; many more are likely to come forward with symptoms, IBT reported.
Read More Here; http://www.naturalnews.com/051622_swine_flu_vaccine_brain_damage_GlaxoSmithKline.html
Why are so Many Healthy People Dying from the Flu After Receiving the Flu Vaccine Shot?
A review of the quarterly reports issued by the Department of Justice showing cases in which the government has paid out damages for vaccine injuries and deaths clearly shows that the majority of cases are awarded to flu vaccine victims. This information is never published in the mainstream media, but Health Impact News publishes it. You can read the most recent report from December 2014 in which the government paid out damages to 80 people who were injured or killed by the flu vaccine: Government Pays Compensation to 80 Flu Vaccine Injuries and Deaths.
Guillain-Barré Syndrome (GBS) is the most common side effect and injury due to the flu vaccination. It is listed as a side effect with a warning in the flu vaccine package insert. The CDC and other sources claim that the incidence of GBS from the flu shot is about 1 or 2 per 1 million shots. Death rates from the flu are not given, but one must assume it is far lower than GBS.
And yet, we have seen a rash of media reports this flu season reporting that otherwise healthy individuals who received the flu shot died from flu complications. For some of the other stories, see:
Is the Science Behind Flu Vaccines Exempt from Scrutiny?
Is not one death from the flu in a healthy individual after receiving the flu vaccination worthy of an investigation into the safety of flu vaccines, and the supposed science behind them? When multiple deaths occur, when health officials call it "rare" after healthy individuals die from the flu after receiving the flu shot, does that not qualify as an "epidemic?" More people have now died from the flu after the flu shot in the United States than from Ebola.
One doctor who has sounded the alarm on the supposed science behind the annual flu vaccine is Dr. Mark Geier:
Read More Here; http://www.globalresearch.ca/why-are-so-many-healthy-people-dying-from-the-flu-after-receiving-the-flu-vaccine-shot/5485757
Flu Shot Remains Most Dangerous Vaccine Based on Injuries and Deaths Compensated by Government 
The Department of Justice issues a report on vaccine injuries and deaths every quarter to the Advisory Commission on Childhood Vaccines (Click on "Meeting Book – PDF – 10.8 MB" for September 3rd meeting). There are 211 cases for vaccine injuries and deaths for the period 5/16/2015 through 8/15/2015.
86 of the settlements were listed in this report, giving the name of the vaccines, the injury, and the amount of time the case was pending before settlement. Three of those settlements were for deaths linked to vaccines, with two deaths related to the flu shot, and one death for the HPV shot. 65 of the 86 settlements were for injuries and deaths due to the flu shot, and the majority of flu shot injuries were for Guillain-Barré Syndrome (GBS).
These quarterly reports on vaccine injuries and death settlements from the U.S. vaccine court are seldom, if ever, reported in the mainstream media. We report them here at Health Impact News. Here is the September 3, 2015 report:
Read More Here; http://healthimpactnews.com/2015/flu-shot-remains-most-dangerous-vaccine-based-on-injuries-and-deaths-compensated-by-government/
Toddler who was given an adult flu shot is left severely brain damaged and unable to walk or talk
A TODDLER taken to the doctor for a child's flu shot was left unable to walk or talk after being given a version of the drug banned for under fives.
Lachlan Neylan suffered severe brain damage, including seizures and swelling of the brain, known as encephalopathy, after a GP accidentally administered the CSL Fluvax shot in March last year.
His parents Stacey and Adrian Neylan said Lachlan's temperature soared and he began having fits within seven hours of ­receiving the injection.
"He just collapsed and started to have seizures," Mr Neylan said. "Doctors said they thought our son wouldn't make it through the weekend. It was terrifying."
Read More Here; http://www.dailytelegraph.com.au/news/nsw/toddler-who-was-given-an-adult-flu-shot-is-left-severely-brain-damaged-and-unable-to-walk-or-talk/story-fni0cx12-1226756398505
Settlement for Saba Button, severely disabled after flu vaccine
The family of a West Australian child left severely disabled after receiving a flu jab has reached a settlement with the vaccine's manufacturer and the State Government.
Saba Button suffered brain and organ damage after getting the Fluvax shot when she was 11 months old in 2010.
Her parents launched legal action in the Federal Court against the vaccine's manufacturer, CSL Limited.
Read More; http://www.abc.net.au/news/2014-06-06/settlement-for-saba-button-severely-disabled-by-flu-vaccine/5505632
Flu shot fatality – toddler dies 12 hours after having vaccination
A FAMILY is in mourning after their toddler unexpectedly died less than 12 hours after receiving a seasonal flu vaccination. 
Two-year-old twin Ashley Jade Epapara had been "perfectly fine" before dying at her Upper Mt Gravatt home, on Brisbane's southside, on April 9. Parents David and Nicole are shattered by the mysterious death of their baby girl. "It's dreadful, it's a very hard time," Mr Epapara said yesterday.
National health authorities have ordered doctors to stop giving seasonal influenza vaccinations to children under five after dozens of serious reactions, including convulsions.
Ashley's death is being investigated by police and the office of the coroner. A spokesman for Brisbane coroner John Lock confirmed yesterday that a report was being prepared.
Read More Here: http://www.news.com.au/national/flu-shot-fatality-toddler-dies-12-hours-after-having-vaccination/story-e6frfkvr-1225857872979
Flu Vaccine Reaction Leaves Former Nurse a Quadriplegic
This is the heartbreaking story of a former professor of nursing at a Connecticut university. She and her daughter, Katie, talk about what happened to their lives after a Guillain Barre Syndrome (GBS) complication of a routine flu shot led to strokes and ended in complete paralysis for this once active, vibrant mother and grandmother.
Read More: http://www.nvic.org/NVIC-Vaccine-News/October-2011-%281%29/Video—Flu-Vaccine-Reaction-Leaves-Former-Nurse-a.aspx
'Perfectly healthy' Florida girl, 10, is paralyzed with rare brain infection and can no longer speak – four days after receiving flu shot
A 10-year-old girl in Florida has been paralyzed for almost a year with a rare inflammation of the brain and her family is blaming a flu vaccine.
According to Carla Grivna, her daughter Marysue was living a perfectly healthy and happy life until last year.
'She (used to) love school, she was running, playing, singing in the church choir,' Grivna told WTSP.
Last November, Grivna took Marysue for her seasonal flu shot. She was healthy for the next couple of days, playing freeze tag with friends a few days before Thanksgiving.
The next day, Grivna found her daughter paralyzed in her bed, able to open her eyes but unable to move her body or speak.
Grivna and her husband called an ambulance, and at the hospital received a sobering diagnosis – Marysue had a rare infection of the brain called acute disseminated encephalomyelitis, or ADEM.
Patients who suffered brain damage as a result of taking a swine flu vaccine are to receive multi-million-pound payouts from the UK government.
The government is expected to receive a bill of approximately £60 million, with each of the 60 victims expected to receive about £1 million each.
Peter Todd, a lawyer who represented many of the claimants, told the Sunday Times: "There has never been a case like this before. The victims of this vaccine have an incurable and lifelong condition and will require extensive medication."
Following the swine flu outbreak of 2009, about 60 million people, most of them children, received the vaccine.
It was subsequently revealed that the vaccine, Pandemrix, can cause narcolepsy and cataplexy in about one in 16,000 people, and many more are expected to come forward with the symptoms.
Across Europe, more than 800 children are so far known to have been made ill by the vaccine.
Narcolepsy affects a person's sleeping cycle, leaving them unable to sleep for more than 90 minutes at a time, and causing them to fall unconscious during the day. The condition damages mental function and memory, and can lead to hallucinations and mental illness.
Read More: http://www.ibtimes.co.uk/brain-damaged-uk-victims-swine-flu-vaccine-get-60-million-compensation-1438572
Child's death linked to flu vaccine
Australia's chief medical officer is urging medical staff and parents to immediately report any adverse reactions in children to the seasonal flu vaccine.
Professor Jim Bishop has told the ABC he only learned on Sunday of the death of a Brisbane girl 12 hours after she was given the vaccine.
The news comes on the back of revelations last week that more than 60 children in WA have been seen at hospitals across the state after adverse reactions to the vaccine, including high fevers, vomiting and febrile convulsions.
A girl, 1, remains in a serious but stable condition in Princess Margaret Hospital.
The Queensland Coroner is investigating the death of two-year-old Ashley Epapara, who was found dead in her cot on April 9.
The previous day she and her twin sister were inoculated by the family GP in Brisbane.
Her father David Epapara suspects the vaccination had a role in his daughter's death.
"We don't know much about what happened at this stage," he told News Ltd.
"But it seems too much of a coincidence for a healthy girl, after having this vaccine, to just pass away. It is shocking."
News of the death came after dozens of babies and small children, mostly in Western Australia, suffered adverse reactions to the seasonal flu vaccine, including fevers and convulsions.
Read More: http://www.smh.com.au/national/childs-death-linked-to-flu-vaccine-20100426-tm6t.html
10 deaths linked to anti-flu vaccines
TEN deaths have been linked to the nation's flu immunisation program since the 2009 swine flu pandemic, including elderly patients and unborn babies.
The CSL flu vaccine, Panvax – which taxpayers spent $131 million stockpiling for the 2009 swine flu outbreak – triggered 1716 adverse-event reports, including seven deaths.
They included a stillbirth in October 2009 and another fetal death in April 2010, after "maternal exposure" to Panvax.
Doctors, drug companies and consumers then lodged 2136 reports of "adverse events" following injection with CSL's Fluvax and Fluvax Junior, which replaced Panvax in 2010. Fluvax is used for about half the nation's estimated 6 million flu vaccinations each year. But the number of reported side-effects for Fluvax is five times higher than the other three most popular brands of flu vaccines together.
The Therapeutic Goods Administration database of adverse events, made public this week, lists the death of a grandmother who caught the flu after vaccination last year.
Fifteen other patients were reported as "unresponsive to stimuli" after vaccination.
And 11 cases were reported of the rare Guillain-Barre syndrome, which the federal Health Department describes as a "one-in-a-million" occurrence.
Read More Here: http://www.theaustralian.com.au/news/health-science/deaths-linked-to-anti-flu-vaccines/story-e6frg8y6-1226441791947
Narcolepsy Following Pandemrix Influenza Vaccination in Europe
An increased risk of narcolepsy was found following vaccination with Pandemrix, a monovalent 2009 H1N1 influenza vaccine that was used in several European countries during the H1N1 influenza pandemic. Narcolepsy is a chronic neurological disorder caused by the brain's inability to regulate sleep-wake cycles normally. This risk was initially found in Finland, and then some other European countries also detected an association. Most recently, scientists at the United Kingdom's (UK) Health Protection Agency (HPA) have found evidence of an association between Pandemrix and narcolepsy in children in England. The findings are consistent with studies from Finland and other countries.
Pandemrix is manufactured by GlaxoSmithKline in Europe and was specifically produced for pandemic 2009 H1N1 influenza. It was not used before 2009, and has not been used since the influenza pandemic season (2009-2010). It contains an oil-in-water emulsion adjuvant called ASO3. Adjuvants are substances added to a vaccine to increase the body's immune response to that vaccine.
Read More Here; http://www.cdc.gov/vaccinesafety/concerns/history/narcolepsy-flu.html
Swine flu jab and narcolepsy may be linked by autoimmune response
Scientists appear close to pinpointing why a swine flu vaccine given to six million people in Britain triggered the devastating sleep disorder, narcolepsy, in rare cases.
The Pandemrix vaccine, made by GlaxoSmithKline (GSK), and which was recommended by the UK government to high-risk groups during the 2009-10 swine flu pandemic, was withdrawn after medical records showed a spike in the number of cases of narcolepsy presenting in doctors' surgeries.
But until now it has not been clear why the jab caused the chronic illness, which involves uncontrollable daytime sleepiness, in around one in 55,000 recipients.
Read More; http://www.theguardian.com/world/2015/jul/01/swine-flu-jab-narcolepsy-linked-autoimmune-response
Narcolepsy and the swine flu vaccine: the girl who falls asleep 40 times a day
Lucy Tonge was 13 when she developed narcolepsy after having the Pandemrix jab. She is appealing against the rejection of her compensation claim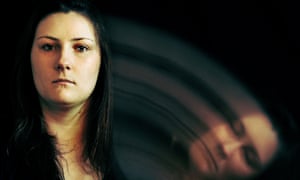 When Lucy Tonge started drifting off in front of the television as a 13-year-old, her parents put it down to typical teenage lethargy. And when she developed a strange habit of slumping forward when she laughed, her mum told her: "Stop doing that stupid thing when you laugh. It makes you look silly." But she couldn't.
It was only when she started collapsing with no warning that her family sought medical advice that led to a diagnosis of narcolepsy. Soon afterwards, Tonge discovered that her sleeping disorder was very likely to have been triggered by the swine flu vaccine, which she had received in 2009 a couple of months before her symptoms first emerged.
Read More Here; https://www.theguardian.com/science/2015/jun/15/narcolepsy-and-the-swine-flu-vaccine-the-girl-who-falls-asleep-40-times-a-day
Boy, 12, wins £120,000 in damages after swine-flu jab left him 'severely disabled' by narcolepsy
Iain Duncan Smith has lost a three-year legal battle and been ordered to pay £120,000 compensation to boy of 12 who faces a lifetime of suffering from narcolepsy caused by the swine flu vaccination Pandremix.
The landmark ruling could force the Government into paying millions of pounds to dozens of people with the same rare brain disorder that causes someone to fall asleep suddenly at any time.
The Department for Work and Pensions (DWP) failed in its appeal against a tribunal judgment in a recent test case that the child, 'John', was entitled to vaccine injury compensation. He received the swine flu vaccine in December 2009, aged 7, and was diagnosed with narcolepsy five months later following "extensive hospital investigations".
Read More Here: http://www.independent.co.uk/life-style/health-and-families/health-news/boy-12-wins-120000-in-damages-after-swine-flu-jab-left-him-severely-disabled-by-narcolepsy-10312491.html
Flu jab given to millions is 'useless'
The flu vaccine given to millions of people in the UK barely works, health officials have admitted, amid warnings that the number of deaths this winter will be the worst for 15 years.
Public Health England (PHE) warned that the main strain of influenza in circulation – which is particularly lethal among the elderly – has mutated from the type that was used in the jab.
As a result, it is working in just three per cent of people given it, when it is normally effective in around half of cases.
And it has no effectiveness at all against the dominant strain of flu in circulation this winter, which is particularly dangerous in the elderly.