Adult toys, oral & anal sex part of German school education program targeting homophobia
Adult toys, oral & anal sex part of German school education program targeting homophobia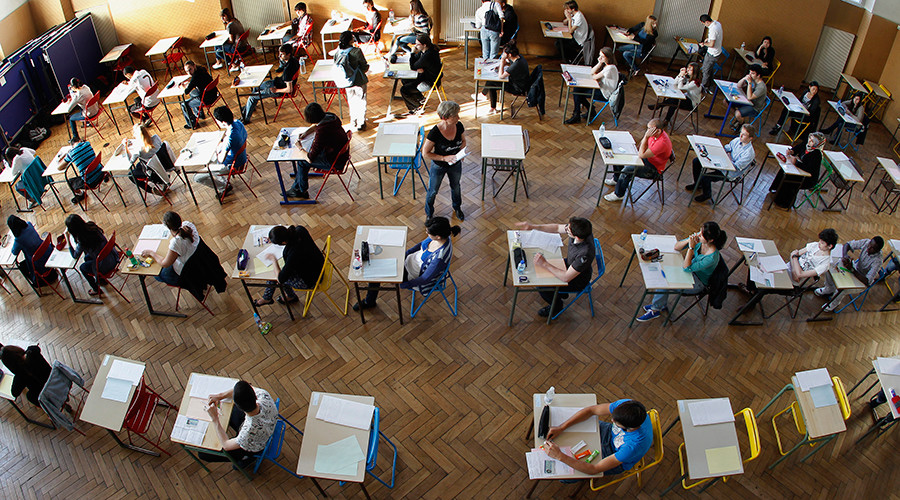 Anal sex practices, sadomasochism and adult sex toys should become known to German pupils through "theatrical performance," lectures or workshops, according to teaching materials promoted by a state-supported anti-homophobia project.
Fourteen-year-olds in North Rhine-Westphalia (NRW), the most-populous state in Germany, may come across school classes making them aware of anal sex, sadomasochism and the use of sex toys, including dildos, as early as in the next school year, according to Die Welt newspaper.
It all comes as part of an offbeat project called 'School of Diversity', jointly run by the regional education ministry and a number of LGBT advocacy groups to "reflect on tabooed, but very relevant themes [for teenagers]," as well as to promote diversity and tolerance in German society.
Proposed for school children in Year 7, the project seeks to introduce classes dealing with things like "premature ejaculation", "orgasms",sadomasochism and even "dark rooms" – places usually found in nightclubs, gay bathhouses or sex clubs where group intercourse between different or same sexes can take place.
The 'School of Diversity' lectures and workshops would also give pupils a chance to explore "different identity possibilities" as well as taste "new experience" – particularly by mimicking oral sex and using dildos or vagina simulators in "theatrical performances."
Teaching materials describing the controversial activities are offered under fairly decent titles, such as 'Playful examination of love and sexuality' or 'Terms related to love, sexuality and partnership', according to Die Welt.
"Young people need support to stand for their sexual orientation," reads the project's official page at NRW education ministry's website. "Acceptance of lesbians and gays has to turn into self-confidence … And diversity of the society has positive impact on democratic process."
At the same time, the project is criticized by some politicians, including those, who campaign for the rights of sexual minorities.
Respect towards sexual minorities must not come at the expense of "the sense of shame" natural to teens, Yvonne Gebauer, who herself leads an anti-homophobia project in Cologne city council told Die Welt. "Twelve-year-olds must not be allowed to play orgasms or dark rooms in classes" in order to promote tolerance, she argued.
Gebauer was supported by the German federal government commissioner on child abuse, Johannes-Wilhelm Roerig, who denounced the use of some teaching materials promoted by the 'School of Diversity' as "going beyond all reason" and "unacceptable."
"Boys and girls, who got used to overstepping the limits and are thus desensitized" could fall an easy prey for child abusers, Roerig warned.
Similar projects which also claim promoting respect towards minorities have been met with stark opposition from the community.
In February this year, some 4,500 people took to the streets of Stuttgart to protest a new curriculum set to emphasize sexual diversity. The rally has been met by a counter-demonstration and resulted in violent clashes with local police. Last year, dozens of Hamburg residents staged a protest under a slogan "Stay away from our children" to oppose "early sexualization" in German schools.
In 2014, more than 80,000 people in southern Germany signed an online petition against a plan to teach children about LGBT lifestyles in school – an initiative put forward to promote tolerance towards sexual minorities.
In Germany, sex education is compulsory for pupils aged eight upwards, and opting out on religious or cultural grounds is generally prohibited.
Source: https://www.rt.com/news/347530-germany-sex-education-homophobia/
'Use lots of lube & enter anus slowly': Chicago schools teach anal sex to 5th graders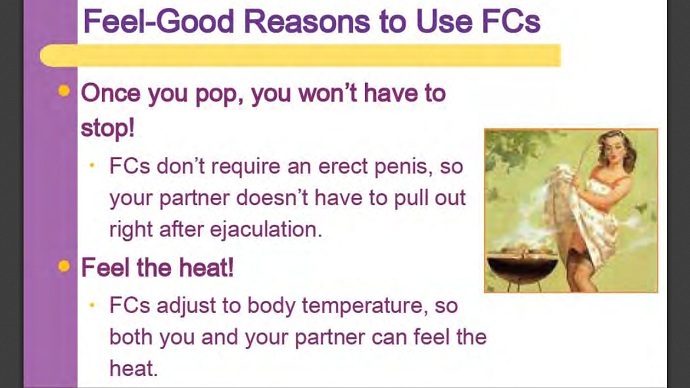 Parents at an elite, magnet elementary school in Chicago were "horrified" when they saw the "obscene" sexual education materials their fifth graders would be learning. The curriculum included condom demonstrations and discussions of anal sex.
Andrew Jackson Language Academy (AJLA) hosted several parent workshops during report card pickup on Wednesday, including a meeting on Chicago Public Schools' (CPS) sex ed curriculum. Parents were given a binder that included the materials and topics that would be discussed, including the benefits of female condoms for extending sex and increasing pleasure, the use of lubrication and how to insert condoms into the anus for anal sex.
Parents were notified of Wednesday's presentation in a letter from school principal Mathew Ditto. The letter said a CPS representative would be at the meeting where "we will share the lessons and information that will be taught to your child."CPS has said some of the lessons are even intended for children in kindergarten, DNAinfo reported.
The letter said the topics included personal safety, human reproduction and childbirth, puberty, abstinence and healthy relationships. Fourth-graders and above would also learn information about HIV/AIDS and sexually transmitted infections. Students in fifth grade and above would also learn about contraception and pregnancy prevention, and lessons would include a condom demonstration, the letter stated.
The chairwoman of the Local School Council, Angela Bryant, has two children who attend AJLA, which has 565 students. She called the way the information was to be presented to students "appalling," "obscene" and not age-appropriate.
"The curriculum is appalling," Bryant told DNAinfo. "The language to me was the most offensive part initially. Pop and lube, lube lube, and those kind of things. … [It] serves to rob many of our children of their innocence."
"The language for me is very much concerning to me as a parent. The content goes beyond what I feel is age-appropriate for a fifth-grader," she added. Fifth graders are usually between 10 and 12 years old.
Another Chicago elementary school, Waters Elementary, posted the materials and slides that were included in the AJLA binder online. The presentation links to demonstration videos from Planned Parenthood, the Female Health Company and Teaching Sexual Health. The latter provides guidance on age appropriateness: "These videos should only be used for grades 8-12." It also includes material called The 411 on Female Condoms that was developed by the Chicago Female Condom Campaign.
Bryant told DNAinfo she is in favor of health education that explains sex in an informative way, but said that the CPS handouts were composed "in a manner that actually is piquing curiosity about sexual pleasure."
In a statement Friday afternoon, CPS officials said that the objectionable material presented at AJLA was a mistake.
"The objectionable material presented at Andrew Jackson Language Academy this week is not and never was part of the student sexual education curriculum," CPS spokesman Bill McCaffrey said in a statement. "It was mistakenly downloaded and included in the parent presentation, and we agree with parents it is not appropriate for elementary school students."
"As part of our sexual health education policy approved by the Board of Education in 2013, Chicago Public Schools offers a comprehensive sexual education curriculum that is designed to ensure age-appropriate material and minimum instructional minutes for every grade level, consisting of family and sexual health education topics for K-12 students,"McCaffrey continued.
Only teachers were supposed to see the material, WBBM reported. School officials say they're taking steps to make sure teacher resources and supplemental materials are kept separate from the curriculum.
CPS passed a new, comprehensive sex ed policy in February 2013. At the school board meeting when the curriculum passed, Dr. Stephanie Whyte, chief officer of student health and wellness at CPS, presented statistics showing that Cook County, Illinois ‒ where Chicago is located ‒ ranks first nationally for rates of gonorrhea and syphilis among all counties and second in Chlamydia, DNAinfo reported.
She said more than half of all CPS high-school students report having had sexual intercourse, 12 percent before the age of 13. More than a third reported not using a condom during their last sexual intercourse, and more than a quarter say they've never been taught about HIV.
In a 2013 press release, CPS officials said implementation of this type of comprehensive education policy "helps to reduce school-level incidents of sexual misconduct and harassment and positively impact rates of [sexually transmitted diseases] and unintended pregnancy among Chicago's youth."
Many parents told WMAQ that, although they support sex education, the material went too far for elementary school students.
"Sexual awareness, OK ‒ but how to use a condom, and that it was going to be shown how, is a little bit extreme," said parent Tamara Gear.
"It definitely gets to an inappropriate level, things I wouldn't even discuss in my own personal life," AJLA parent Rachel Gigliotti said. "Sex with a condom, sex without a condom, sex with lube ‒ things that no sixth grader should ever be exposed to."
"To tell my 5th-grader, who's still into 'Little House on the Prairie,' that it's OK to have safe anal sex ‒ I'm sorry. That's just not appropriate," another parent, Amy Miller, told WBBM.
Whyte plans to schedule a meeting with the AJLA staff to review the curriculum by grade. A community meeting will also be planned, McCaffrey said.
Source: https://www.rt.com/usa/206311-chicago-5thgraders-sex-ed-anal/